If you are looking for ways to improve your workday and glean more enjoyment from the time spent at the office, check out these suggestions. 
By most estimates, people spend a third of their lives at work. If the average person lives to be about 80, that means nearly 26 years of your life are dedicated to working! Does it not make sense, then, to enjoy the place where you spend so much time? If you are looking for ways to improve your workday and glean more enjoyment from the time spent at the office, check out the suggestions below:
Listen to something 
Part of enjoying where you are is creating the right environment. To do this, you should eliminate outside distractions and tune into something to motivate you and keep your mind stimulated. For some people, this means listening to music during the day. Online streaming platforms and personal music collections can keep you jamming all day long.
Be prepared 
Nothing ruins a workday faster than a bumpy start. Before you go to bed each night, prepare your work bag. Pack the things you need and set out the clothes you intend to wear. You should also allot time for a nutritious breakfast. Additionally, if you live in an area where traffic is usually bad, you could search for alternative routes or plan to leave a little earlier to avoid it. Giving yourself these little head starts may not seem like it would make much difference, but it can be enough to get your day off on the right foot.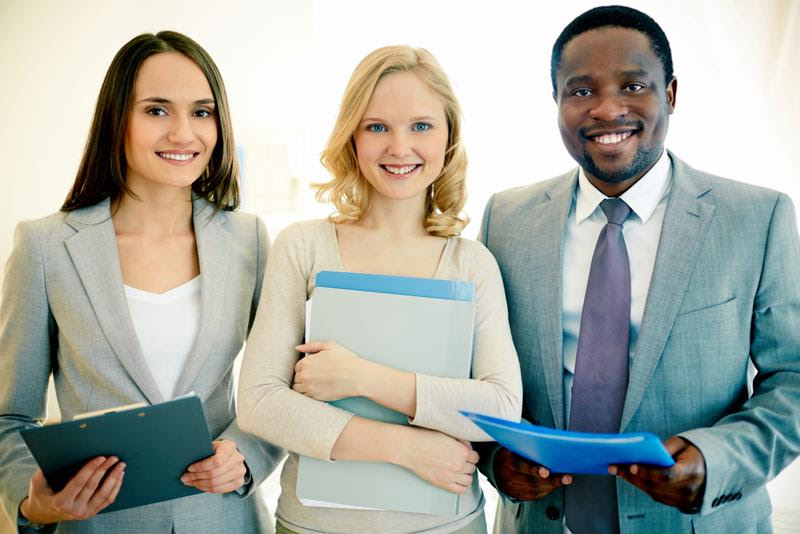 Take a little time for yourself 
Are you one of those people who works straight through the day? Do you often eat lunch at your desk while you are working? While this may seem like a productive thing to do, it is actually better for you to get up and move. Try having lunch with coworkers in the break room one day or eating at a restaurant instead of your office. You could also take a short walk around your area every two hours or so, just to keep your blood pumping. These little breaks increase your productivity and could make your workday seem better.
Invest in workplace friendships 
Having friends in the office can do a lot for your morale. They can be pleasant company on a quick coffee run, a lunch break and even after work drinks. It also makes company get-togethers more exciting if you know people involved. Try to culminate relationships with your team members first, and then branch out to others at the water cooler or in meetings.
Keep your area clean 
A cluttered and dirty work area is not only distracting for you, but could also be upsetting to those around you. Before you go home in the evening, throw away any trash from your meals and snacks. You should also recycle papers you no longer need. Once a week, you should wipe down your desk, keyboard and other electronics with a disinfectant wipe to remove dust, dirt and germs. Your coworkers will appreciate your cleanliness and you may even feel more at home at your desk because of its organization.
Most people spend a significant amount of their weeks at their job, but it is not something that has to be dreaded. By following the advice above, you could improve your workday and get the most out of your time in the office.
Training can be another great way to stay engaged at the workplace – take time to learn the skills you need to be successful in your current role, as well as those you need to move up in your organization. For employee development resources from MasteryTCN, click here.